There are many 3d design software out there, for every taste. Some are paid, such as 3DS Max or SolidWorks, while other are free like Blender. However, if you are not a designer or animator or a 3d graphics expert but you are creative and want to design and produce real objects such as jewelry, home accessories, etc., you probably think that you can't because all those software are so complicated. Even if you wanted to learn, you probably don't have all the time needed to master them. Well, this problem has a solution…..
The Finish developers of Tinkercad managed to create, a super easy to learn, 3d design program. Tinkercad runs on your web browser and has very limited resource needs. The developers approached the problem of 3d designing for beginners from a different angle… The whole designing process becomes a game, since everything is based on basic shapes such as pyramids, spheres and the operations between them. Tinkercad works with the operations of aggregation (Boolean) – which is simply the summation and subtraction of objects.
Tinkercad is really easy and fun to learn due to the colorful and simple interface and the awesome step by step tutorial which is based on quest or mini-tasks that show you how to build objects.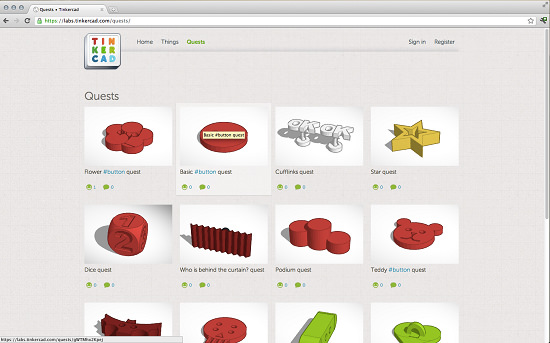 Tinkercad is 3d printing oriented which means that, probably, everything you build is printable. After you complete your design you can export it in .stl format and send it to us for printing and showcasing..!!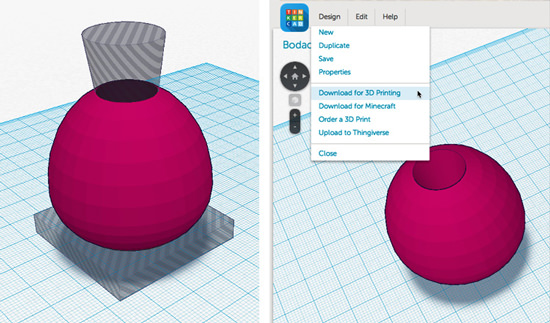 Tinkercad is probably the easiest, cheapest (it's free..!) and most fun way to enter the magical world of 3d designing and 3d printing… But don't be fooled, Tinkercad might seem childish but it is a really powerful tool for the hobbyist… Visit Tinkercad here, register and have fun!