On the 13th of September, Local Motors became the first company in the world to produce a 3d printed car. They named it Strati which means layer in Italian, which is really smart since it was created layer by layer… The vehicle was printed and presented during The International Manufacturing Technology Show 2014 (IMTS) and managed to gather a lot of attention.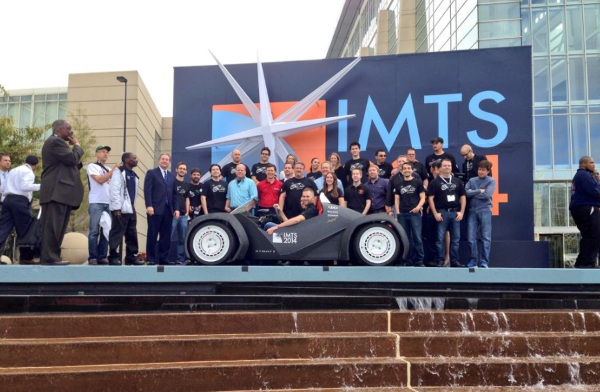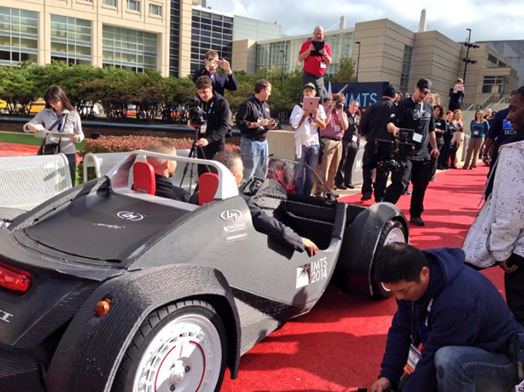 The Strati was created from scratch in just 6 days, but the print of the car only took about 44 hours. This breakthrough was only made possible by the very capable Big Area Additive Manufacturing (BAAM) machine which can lay down up to 40 pounds of carbon infused ABS plastic per hour with high precision. If you wonder if this car drives, the answer is yes. It is powered by an electric motor and is able to reach a top speed of 40mph.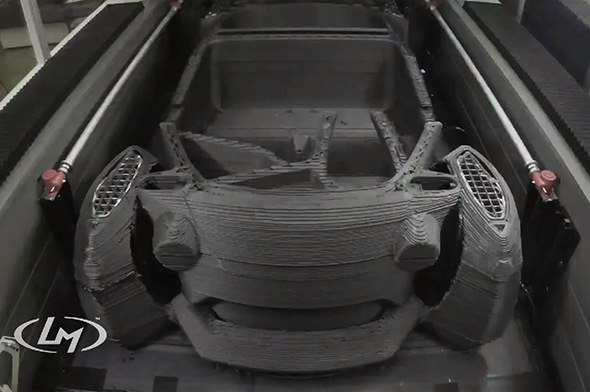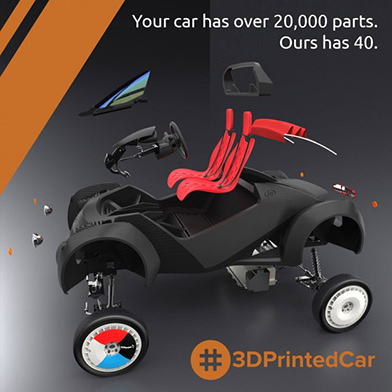 This is a huge leap for the car manufacturing industry, since a normal car has about 20.000 parts in contrast to the Strati, which only has 40.  If you want to learn more about the Strati, you can visit Local Motors website and if you wish create a replica of the car, you can download the actual model in scale here.
Source