We are proud to collaborate with studios such as "It's You" in Athens Greece, because collaboration such as this one create awesome pieces of work and excellent result. Such an example is the 1:100 accurate model of Corfu town.
We were commissioned to 3d print in multicolor powder all the pieces used in the construction of the physical model, along with some accessories such as the boats. It was very important that our result was perfect as always because more than 1.500.000 tourists visit the island every year and the model is in a prominent position in the harbor.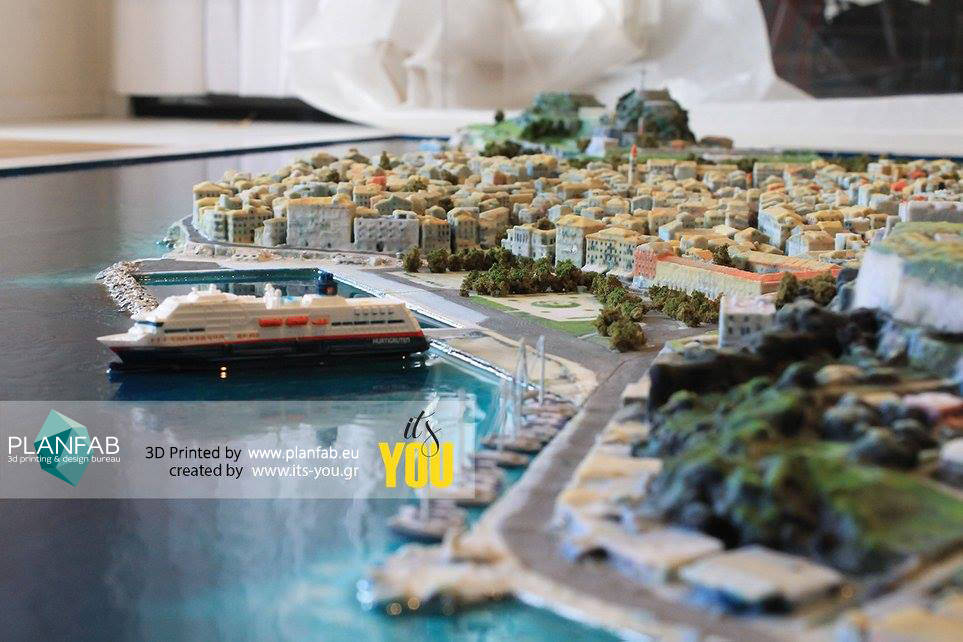 All the pieces were printed with the highest standards, they were cleaned thoroughly by hand piece by piece and were post processed in order to brighten their colors and reach their final appearance. We believe that the result of this collaboration speaks for itself!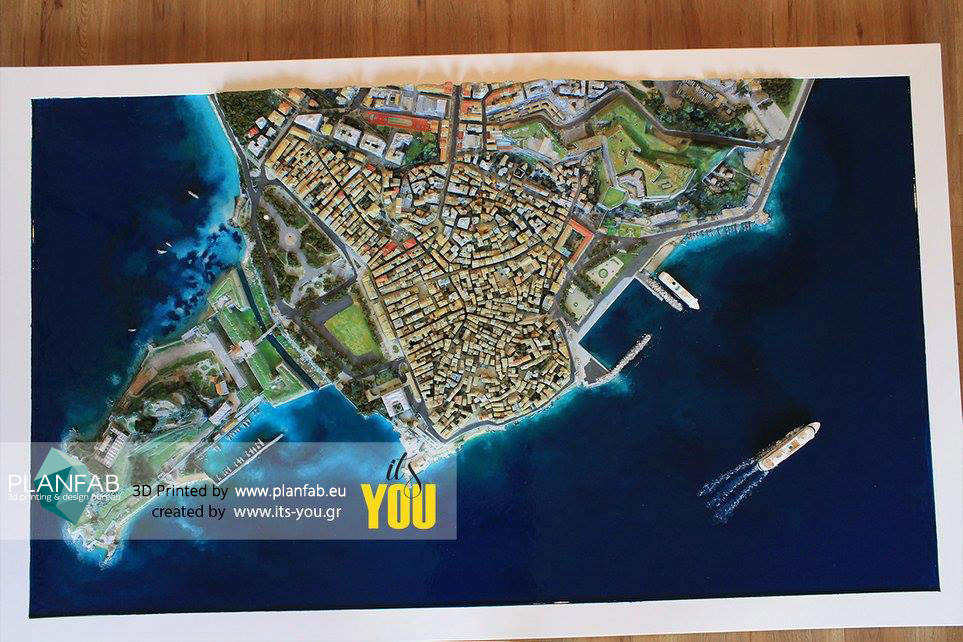 Our group is the only one in Greece with the necessary equipment and knowledge to capture perfectly realistic locations, countries, monuments, archaeological sites and sports installations resulting in the creation of highly accurate digital and physical models. We offer end to end services, from concept to completion.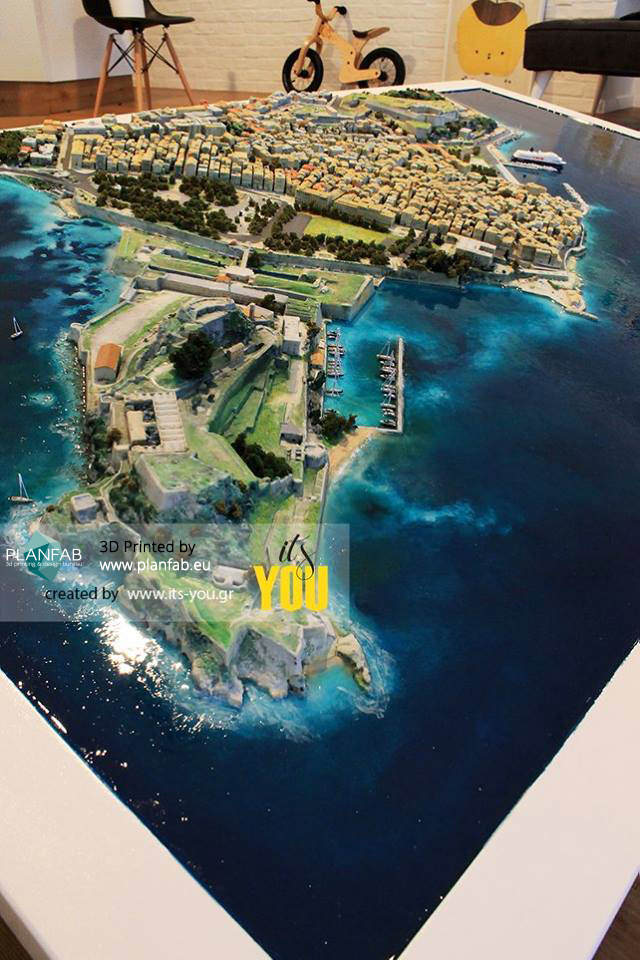 The model of the city of Corfu is 2 meters long and its scale is 1:1000. It took more than 2500 hours of intensive work on data collection and processing, 3d printing, creating plexi-Glass cover and corrections by hand. However, this demanding process resulted in a very impressive result. Such a large scale model, absolutely accurate and realistic, made with 3d printing, was never before presented in Greece.
The model was placed in the port of Corfu, in the cruise ships segment. Every visitor can admire from the first minute of his arrival, this wonderful, vivid, bright image of this captivating island. Sometimes, capturing and bringing to life such a classic and timeless value of global tourism like Corfu Island, seems impossible. However, when 3d printing is combined with passion, skill and love, little miracles happen… like this one!