Parametrix and its owner/creator Josh Goldstein have created an algorithmic script to create 3d printable replicas of the skyline of Denver, Colorado.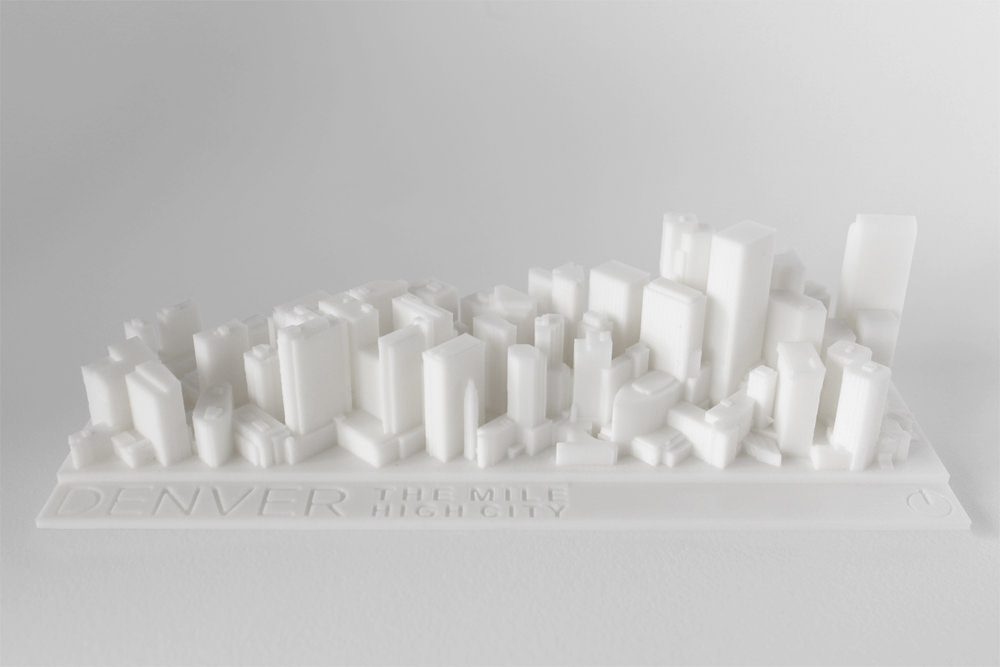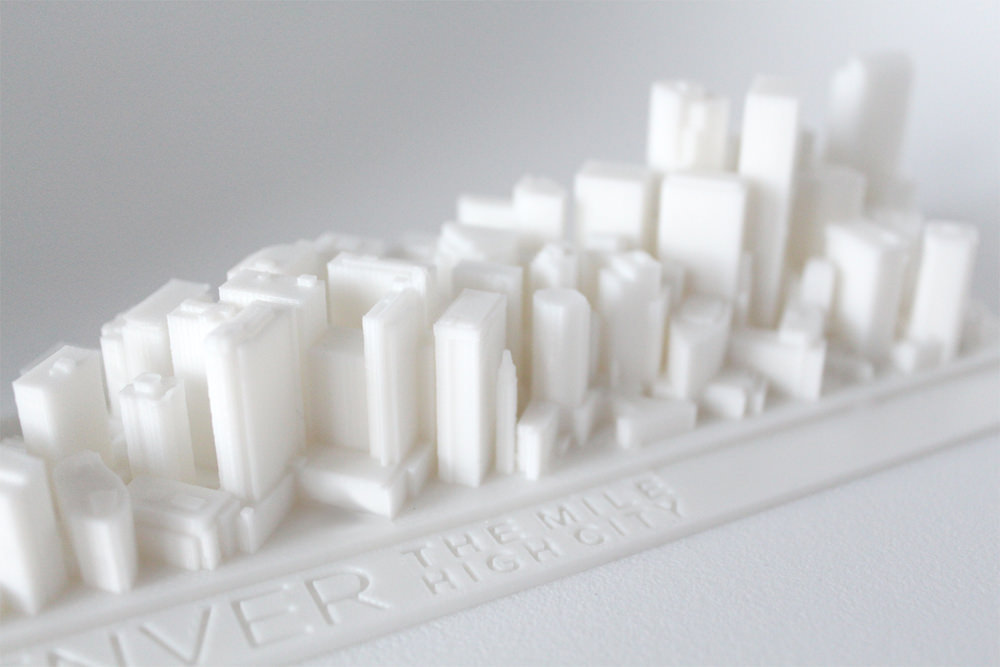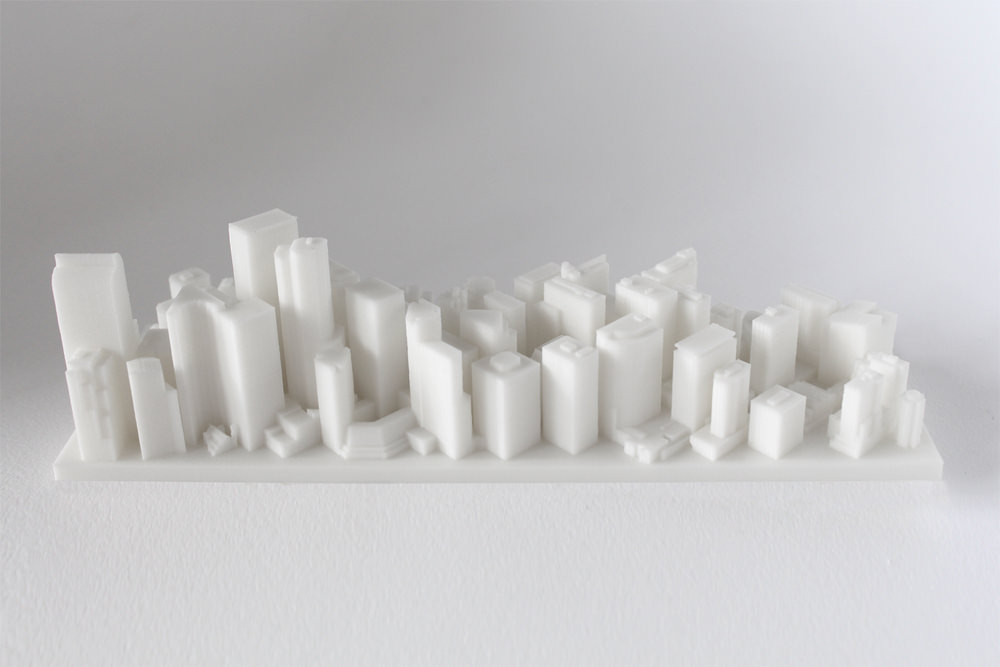 Parametric scripting is really useful for designers and architects because it allows them to create complex 3d models with minimum input. Most of the times the designer just changes a bunch of numbers rather than re-designing everything from scratch.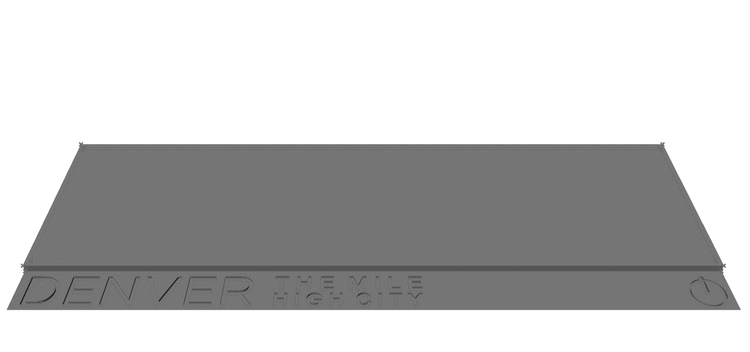 The "Denver Cityscape" model features over 50 of Denver's most iconic buildings at 1:5280 scale. The Parametrix algorithm adjusts the buildings for scale, location, and maximum visibility. All the models are number so if there a changes on the model, the number at the bottom will change as well.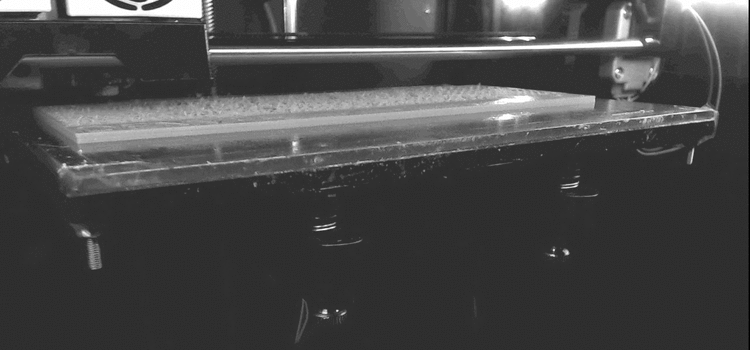 All of Parametrix products are printed in PLA plastic, which is completely recyclable.